Air Source Heat Pumps, Boiler Installation & Servicing, Air Conditioning & Maintenance, Renewable Energy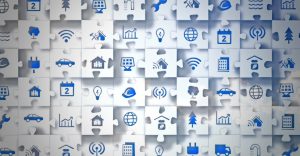 There is a lot of interest lately in the concept of Small Modular Reactors [SMRs], which could process heat and generate electricity from nuclear power. Due to their more compact and modular nature, SMRs may be built almost completely in a controlled factory setting. They can then be installed module by module, resulting in improved construction quality and efficiency.
SMRs are easier to handle than their colossal cousins, making them suitable for countries that have smaller grids and limited nuclear power experience. Their production, installation and running costs are generally less also. Interest in this technology is growing, and companies such as Last Energy, are helping to bring affordable mini reactors to people's homes, reducing reliance on expensive gas prices and foreign imports.
Market leading company Rolls Royce have designed an SMR that can offer clean and affordable energy across the board. The innovative company looked at what was needed and the issues involved in supplying that need. Global markets are struggling to progress towards net zero carbon, despite demand for power that is always on. There are many challenges related to delivering the desired results with speed and confidence.
Rolls Royce claims its SMR will achieve low cost, efficient and reliable low carbon energy for use the world over. Their SMRs are repeatable, factory built power stations that rely on tried and tested nuclear technology. One of the main advantages of this system is the speed with which it can be built and put into operation. Global industry leaders in the engineering and generation of energy, will be able to unite to utilise this sustainable nuclear power.
Rolls Royce have been producing small reactors for submarines for over 60 years, and believe that the cost of their SMRs is comparable to renewables such as wind. As well as all of their other benefits, the introduction of these SMRs will be a positive move for growth and jobs across the UK.
Chilled Water Cooling Systems, Heating Engineers, Gas Engineers, Central Heating & Underfloor Heating