Professional Domestic & Commercial Heating Engineers, Plumbers & Air Conditioning Contractors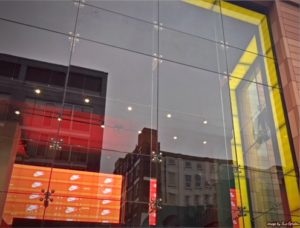 There can be no argument about the importance of air conditioning within the commercial, retail and business sectors, as a comfortable and safe environment is conducive to health and production for everybody. Stale or contaminated air can affect staff, managers and customers or anybody visiting the premises.
Here are just some advantages of installing air conditioning : –
1. Increased Production
Scientists agree that temperature and humidity in the workplace have a direct impact on employees capacity to work. If a room is slightly too warm, employees will feel sleepy, and experience a drop in concentration levels. Too cold and there is more chance of illnesses spreading meaning more absences, and again difficulty focussing. A consistent temperature of around 20 to 21 degrees provides the ideal conditions for a working day, with more energy output and less mistakes.
2. Well being of Employees
A good business will look after it's staff and their needs while at work, which has advantages for both staff and employer, as healthy surroundings result in less days off work. The installation of high quality air conditioning will avoid the fast spread of germs amongst the work force.
3. Happy Customers
Your business can only benefit from making a good impression, providing a comfortable space for customers to visit and linger in. Properly functioning systems present a professional feel for your business environment.
4. Spread the Cost of Air Conditioning
Some companies, especially when starting up, wonder if they should invest in air conditioning systems with an already stretched budget, but in the long run they will reap the benefits of this technology. Business owners and organisations can spread the cost of an air conditioning installation via lease finance. Payments are deducted as a trading expense and you can offset both the capital and interest of your system against tax for the whole period of the lease. Lease finance represents a sensible and stress free way to get high performance air conditioning for your business.
Heating, Plumbing, Air Conditioning Installation, Air Source Heat Pumps, Qualified Gas Safe Engineers